About Us
Pavan Nutra is an GMP, ISO 9001:2015 and ISO 22000:2005 certified Nutraceutical Products Manufacturing company from Surat, Gujarat, India. Established recently in 2018, our company operating as a Manufacturer and Supplier, serves the healthcare sector with medicines essential for curing and treating a number of ailments. We are also an Indian Nutraceutical Growing Company with our own 45 products in Market. The syrups, pouches, tables, capsules, and powder we make available include, but are not limited to Pro Prebiotic, Enzyme With Vitamins, Multivitamin, Multimineral & Anti-Oxidant With Lycopene Preparation, Calcium Citrate Maleate, Lycopene With Natural Extract and Protein Powder. We are operating under the guidance of our Directors- Jayesh Soni, Naresh Kathiriya and Jitu Anida. The fundamental principle of our company is sustainable and consistent growth.
Company's Philosophy
The philosophy of our company is to provide quality approved nutritional supplements at most affordable price to promote the best possible healthcare.
Our Mission
Mission of our company is to continue to provide pharmaceutical-grade and standardized nutrients, as well as medicines that provide several health or medical benefits.
Our Vision
We see Pavan Nutra as a leading name when it comes to Nutraceutical Products.
Our Team
Our company is growing in the competitive domain, thanks to our team of 15 employees. They are behind our successful progress in the industry. They bring to the table rich experience and industry insight. Our people dedicated to perform different tasks in the company, work in coordination to sustain simplified business process. The segments in which our people are segregated, include production, value analysts, warehousing professionals, sales & marketing, etc. Their contribution is essential for making Pavan Nutra a leading name in the field of pharmaceutical and nutraceutical.
Technology
The production unit of our company is technologically advanced and has essential machinery in tablet, capsule, liquid, powder, sachet and packing sections. We have listed all those machinery we are operating to manufacture and pack our range of Nutraceutical Products:
Tablets Section

Sr. No.

Name of Machinery

Capacity

1

30 VIBRATORY SIFTER-GMP MODEL

40KG

2

PASTE KETTLE

100Lit.

3

MULTIMILL

200kg/Hrs

4

ROLL COMPECTOR GMP MODEL




5

AIR COMPRESION MACHINE (OIL FREE)




6

27 STATION TAB MACHINE GMP MODEL (DOUBLE ROTARY)

1Lacs/Hrs

7

DUST EXTRACTOR




8

PUNCHES AND DIES




9

36" COATING PAN-GMP MODEL

40K

10

EXHAUST DUCTS IN COATING AREA




11

HARDNES TESTER

20kg/cm2

12

VERNIAR CALIPERS




13

DISINTIGRATION MACHINE

2X6Tab

14

FRIABILITY MACHINE

2Drum

15

MASS MIXER

100kg

16

FLUID BED DRYER (cGMP MODEL)

60kg

Capsules Section

1

CAPSULE FILLING MACHINE Double Loader

80000/Hrs

2

CAPSULE POLISHING MACHINE




3

CONE BLENDER MACHINE

200kg

4

DISINTIGRATION MACHINE




5

VIBRO SIFTER




Packing

1

ALU-ALU Double Track PACKING MACHINE

5000 Stp/Hrs

2

BATCH CODING PRINTING M/c




3

CONVEYOR BELT-1

100Lit.

4

BLISTER PACKING MACHINE 240 Double Track

6000 strip/Hrs

5

STRAPPING MACHINE




Liquid

1

SUGAR MELTING TANK

500 Lit.

2

MANUFACTURING TANK

1000 Lit.

3

STORAGE TANK

1000 Lit

4

BOTTLE FILLING MACHINE

5000

5

CAP SEALING MACHINE

5000

6

DM/Double RO WATER PLANT

500 Lit./Hrs

7

FILTER PRESS




8

LABELING MACHINE




9

STEREO PRINTING MACHINE




10

HOMOGINISER




Powder Section

1

CONE BLENDER

200 kg

2

POWDER FILLING SEALING MACHINE

35gm – 1000gm

Sachets Section

1

CONE BLENDER

200 kg

2

POWDER FILLING SEALING MACHINE

1gm - 35gm and 100gm - 200gm
Our Services
We offer the following services:

PCD Franchisee Services
Third Party Medicines Manufacturing Services
Contract Manufacturing: We leverage our R&D and manufacturing expertise to offer generic products to our partners, in need to expand their portfolio.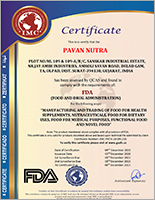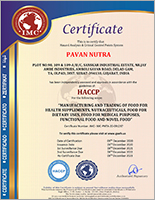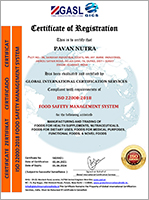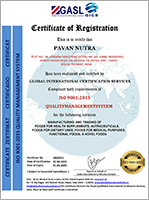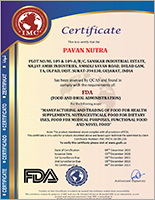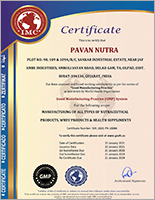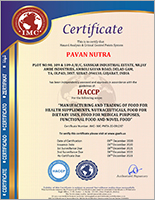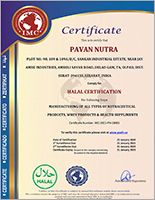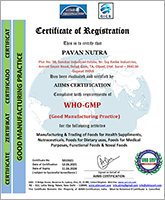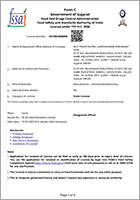 Read More